Mark Your Calendars!
Saturday, September 1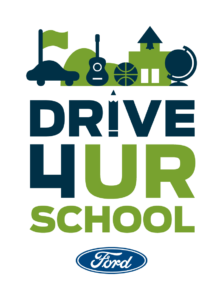 6 is our Drive 4 UR School fundraiser. This event takes place between 9:00am and 4:00pm in the West Salem High School parking lot. The local Ford dealership (Skyline Ford) is bringing 10 brand-new cars and trucks to the school. Licensed Drivers, age 18+, can drive one of these cars or trucks on a closed course in the parking lot.
For each person who drives a car, Ford will contribute $20 towards sending students to our springtime choir trip. * Our goal is 300 drivers. If we get that many, we reach our max of $6,000 towards the Disneyland Trip!
Please get the word out to your friends and family and make a substantial dent in the cost of the trip!
This is a fun event, and you won't be dealing with sales people. The event is run entirely by WSHS Choir parents and students!
Students and Parents: We also will need several volunteers to help make this event a success. Watch for a newsletter describing the number and types of volunteers we need. Each volunteer will be asked to work for about 2 hours.
(* – Only one driver per household will be counted)