Mark your Calendars:  
Saturday, October 17, 3:00pm
Male Ensemble Northwest (MEN) is holding a workshop and performance for all middle and high school male singers in Salem-Keizer.  Because of generous donations made by West Salem Choir Boosters, McNary Choir Boosters, South Salem Choir Boosters, and Whiteaker Choir Boosters, the event will be FREE for the participants.  This will be an amazing opportunity for boys.  Please encourage your sons to participate.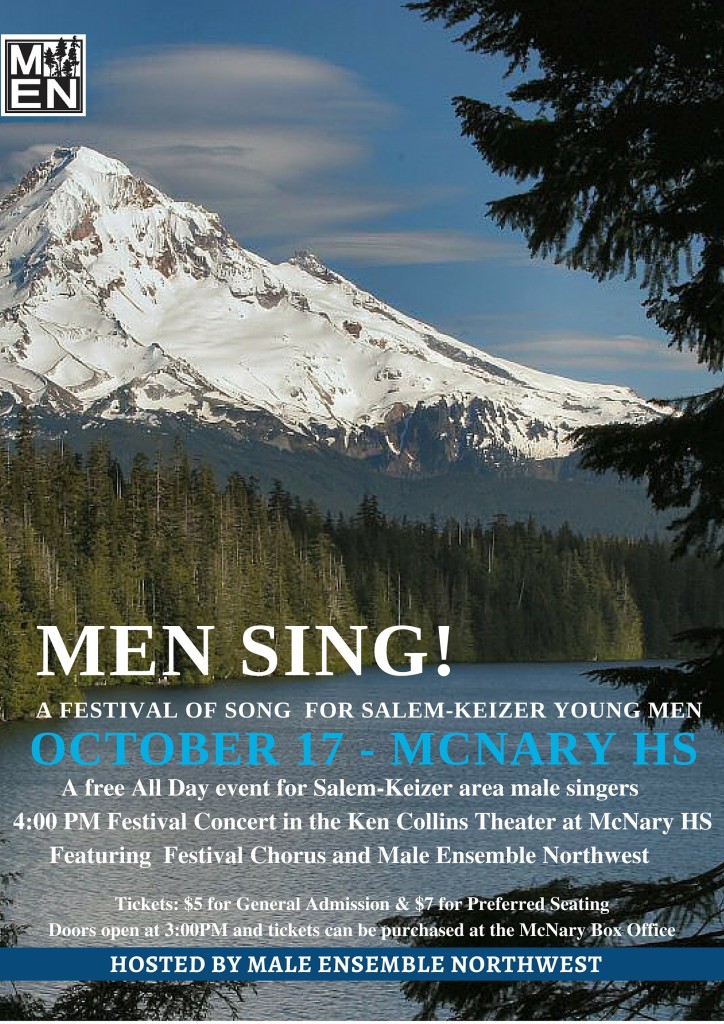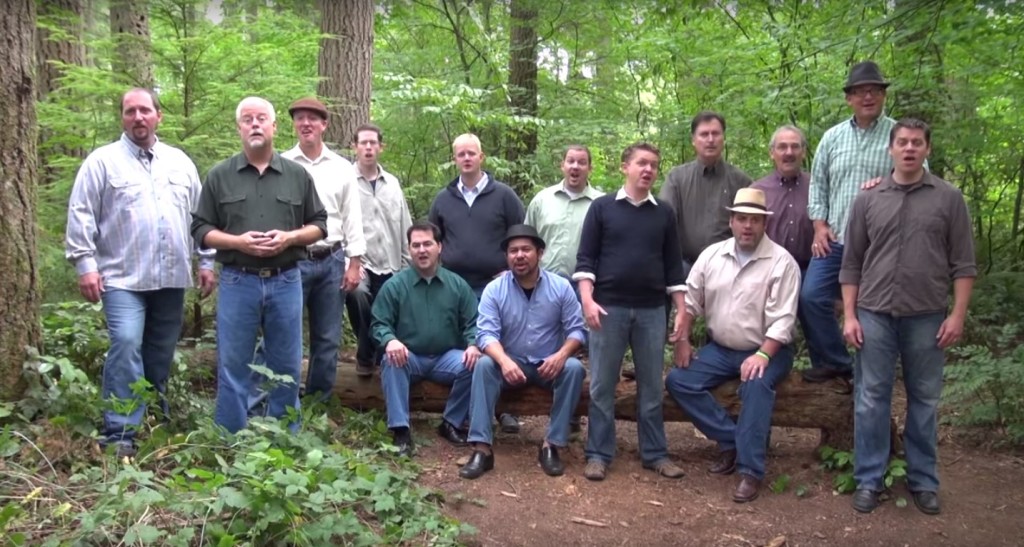 Jim Taylor (McNary Choir Director) wrote the following about Male Ensemble Northwest:
Twenty-nine years ago I sat in a pew in a Salem church and watched the performance of a group called Male Ensemble Northwest.  I was a junior from Sprague High School.  I never forgot the experience…in fact, I still have the program from the concert.  I remember Wallace Long from Willamette University standing in the dead center of the group leading the way with his big bass voice and charismatic performance.   I remember the uproarious TV Medley by Dan Davison. I absolutely remember telling my choir director Mr. Gary Frame that I wanted to someday sing in that group.  And today I stand between Wallace and Dan and among these wonderful singers, educators and conductors. We are and aim to be "those who go before" and we want to create a life-long memory for the participants in our festivals.