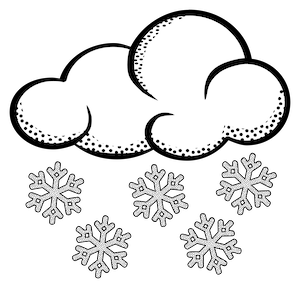 Due to inclement weather, tonight's production of Winter at West (Thursday, December 8) has been moved to Monday, December 12. Thursday tickets will be honored on Monday with the same seats. The same times and location will remain. VIP dinner/reception at 5:30pm. Doors open at 6:30pm. Show starts at 7:00pm.
We understand that some patrons may not be able to make the schedule change work. If so, we hope you will consider your ticket purchase as a donation as this is a critical fundraiser for our music program. If you cannot make the scheduled change on Monday night, and need to request a refund, please contact Jolie Gilman, West Salem High School Bookkeeper. She will process your refund (minus the small credit card finance charges and minimal Seatyourself fee).
We still have some seats available for the Saturday matinee. Unfortunately, due to the limitations of the online system, we will not be able to process any exchange requests. The best option for this would be to purchase tickets for the Saturday matinee and then request a refund for the tickets you purchased for the Thursday show (unless you would like to attend Monday as well).
Thank you for your patience and understanding. We hope you have the opportunity to still see our 2016 Winter at West production.
Please bring Cookies on Monday!
Winter at West Directors